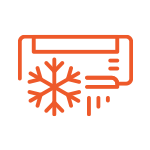 An AC service provider should be well-rounded, offering services in all departments. The last thing you need is to run around like a headless chicken when your air conditioner breaks down or is in need of maintenance. Having a reliable, trustworthy, honest and efficient contractor like Absolute Heat & Air to call is the remedy you need.
Your air conditioning system is essential for keeping your home cool, healthy, and safe throughout the hottest months of the year. Waking up sweaty and miserable is never fun. If your air conditioning system stops working, don't wait until "normal" business hours. Emergency services are available 24 hours a day, 7 days a week to ensure your home stays comfortable and healthy throughout the summer.
STAY COOL AND REFRESHED
Residential AC Servicing
Light Commercial Air Conditioner Service
24 hour Services
Certified Trane dealers
Installation of all HVAC makes and models
Air Conditioner Maintenance Agreements
Air Conditioner Repairs
Work with several home warranty companies
Spring tune-ups to prevent costly and frustrating summer breakdowns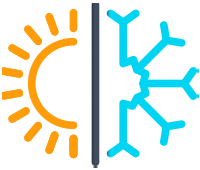 Whether you have been religious about your AC maintenance or not, mechanical equipment is unpredictable. Any equipment with moving components is prone to wear and tear and with that, degradation. At some point in the lifespan of your AC, you will need your air conditioner repaired.
Our Repairs – Reliable, Durable and Honest
The technical team at Absolute Heat & Air is efficient at carrying out repairs that are both reliable and affordable. Our service and repair team is quick to respond to your cries for help, providing a troubleshooting service that allows us to locate the problem area with speed and efficiency. We source the spare parts and provide affordable rates that are given upfront. You only pay what we quote, nothing more. Your satisfaction is guaranteed on every repair. Your air conditioner will thank you!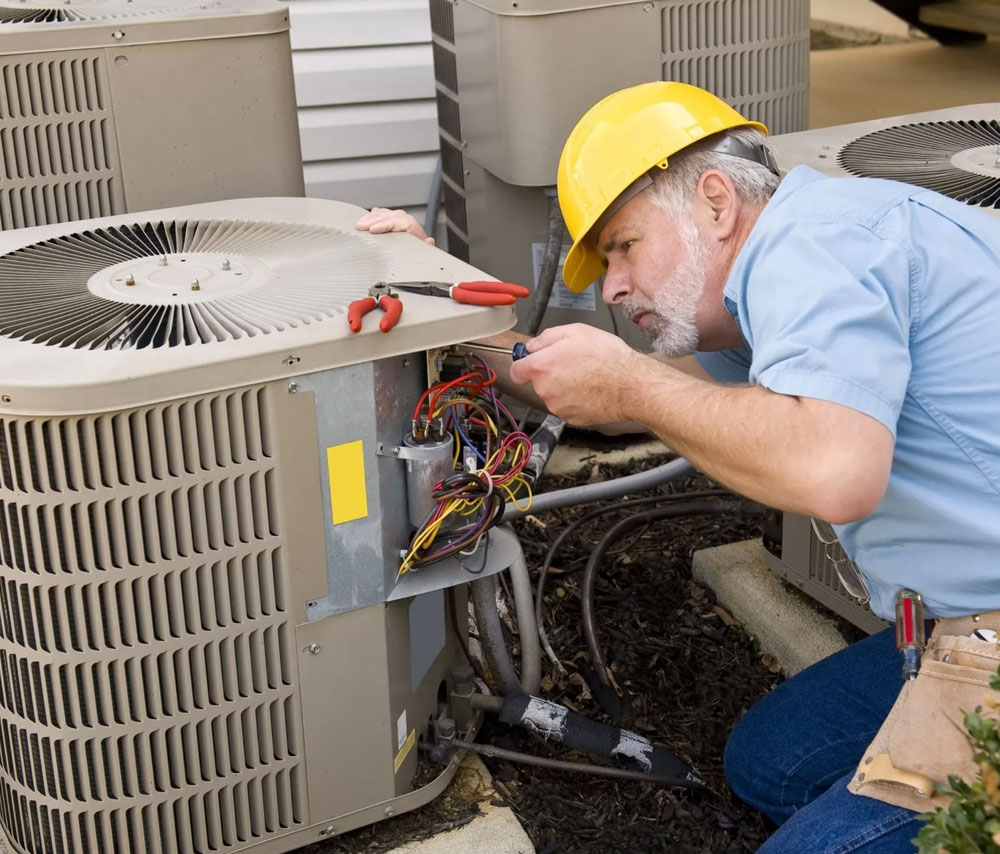 Emergencies – Unavoidable
Doesn't your air conditioner always decide to pack up at a time that is most inconvenient, the dead of night, the hottest day of the year, holidays? Breakdowns and repairs can be frustrating especially when you know how meticulous you have been about your maintenance regime. At Absolute Heat & Air we provide a 24/7 emergency service for all our customers. Our team is available all day, every day, to attend to your equipment. Call us day or night, weekdays or weeknights and holidays, we are always on call.
Enhance – Equipment Performance
Contact Absolute Heat & Air for high-quality air conditioning repair in Gainesville, TX & Northwest Arkansas. Our repairs will enhance and improve the performance of your equipment. If we feel that repairs are not called for, or will have no beneficial effects on your equipment, we'll tell you so. Honesty is our way of providing you with the most beneficial service around.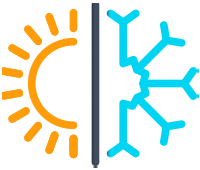 Air Conditioner Installation
While living in Gainesville TX or Northwest Arkansas, you're aware of the scorching heat that can accompany the summer months. AC Installation in these conditions is somewhat of a necessity, rather than a luxury. Of course, the costs that come with such an installation warrant a proper investigation into equipment on the market. If you want to gain all the benefits from this purchase, the staff at Absolute Heat & Air are the friendly faces you want on your side.
AC Replacement is not a small task, but, it doesn't have to be traumatic, costly, or disruptive. When you install your AC the expected lifespan is already predetermined and as that time draws near, you'll notice certain things may go wrong with your equipment. The efficiency of the system might dwindle, your utility costs may begin to rise, strange sounds or odors may become noticeable. All these factors may point to the time for a replacement. You may not notice any of this, rather you'd experience the more regular need for repairs. Absolute Heat & Air are the contractors to call when you suspect deterioration of your equipment. We are the company you can trust with AC management and we have been providing efficient, excellent service for years.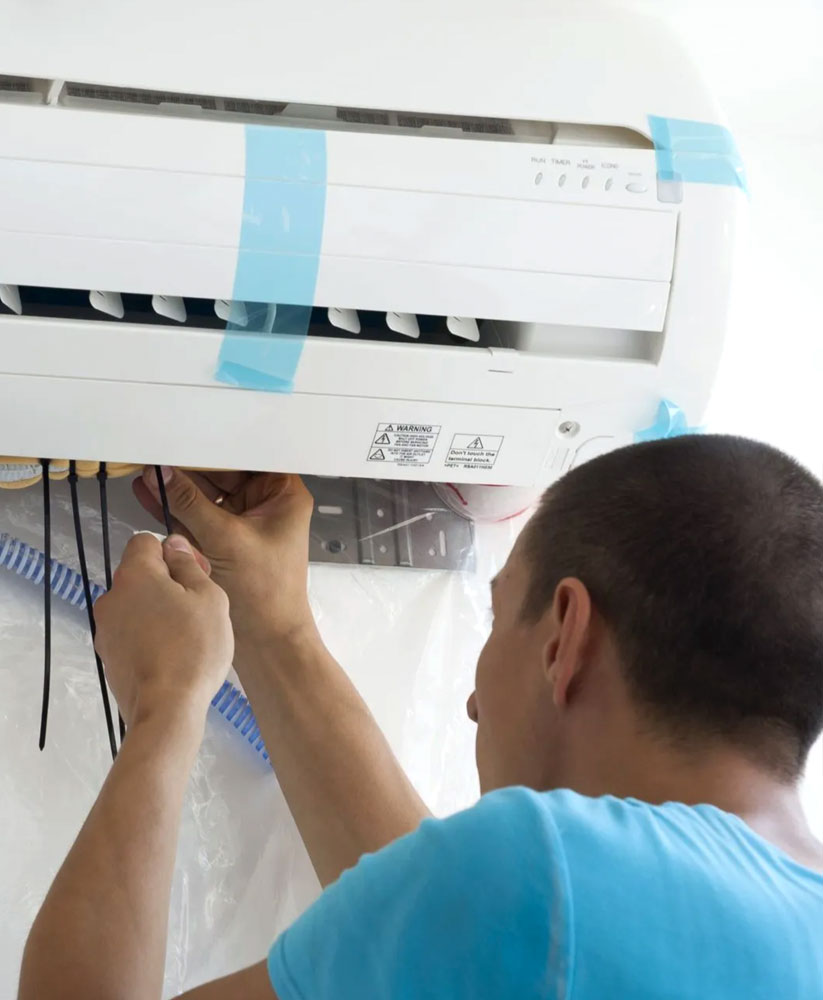 The Company – Licensed and Renowned
Your AC system is only as good and efficient as the team providing the initial installation service and of course, the equipment being put in place. Our team is aware of the importance of completing the installation the right way from the beginning. You deserve to see and feel value for your money. Being a fully-licensed company with over 10 years experience and expertise in the trade, we know what our customers need and what they expect from us, as service providers. We run a team of NATE-certified technicians, catering to your air conditioning needs.
Versatile and Reliable
Our installations are carried out from start to finish, with complete professionalism and attention to detail. We work with the efficiency and cleanliness that your home and family deserve. We take extra precautions when working around your possessions, leaving nothing in harm's way. Our team is proficient at completing installations on all makes and models of equipment with equal excellence. We understand that you rely on your air conditioner to provide the clean, cool and safe environment during those hot months of the year.
New Installation vs. Replacement
There are endless benefits that accompany an air conditioner installation. As the years fly by, the life expectancy of your equipment will near its end. A replacement of the unit will be necessary to maintain efficiency and cost-effectiveness. The unit must be replaced, usually with a more modern version that is more energy-efficient and environmentally friendly. Although, if your old equipment is well cared for and maintained, the need for a new network of ducting may be eliminated. When it comes to replacements, repurposing the ducting is where the savings take place. Allow our technical team at Absolute Heat & Air to visit you today to evaluate the condition of your ducting and see how best we can accommodate you with a replacement if required.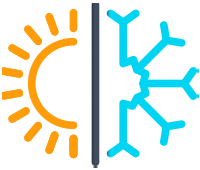 Once your installation is complete, your technician will remind you of the importance of AC Maintenance for efficiency and longevity of your equipment. This advice should be taken with the greatest care. Owning an HVAC system comes with responsibility if you are to get the service you wish from the equipment.
Very similar in nature to a preventive or corrective maintenance, a tune-up is in place to keep your system running with the smooth efficiency. As your system begins to age, you may find that the period between the regular maintenance services is far too long, and deterioration in performance begins to show long before the time. AC Tune-Up is the perfect way to keep that system working until the maintenance service comes around.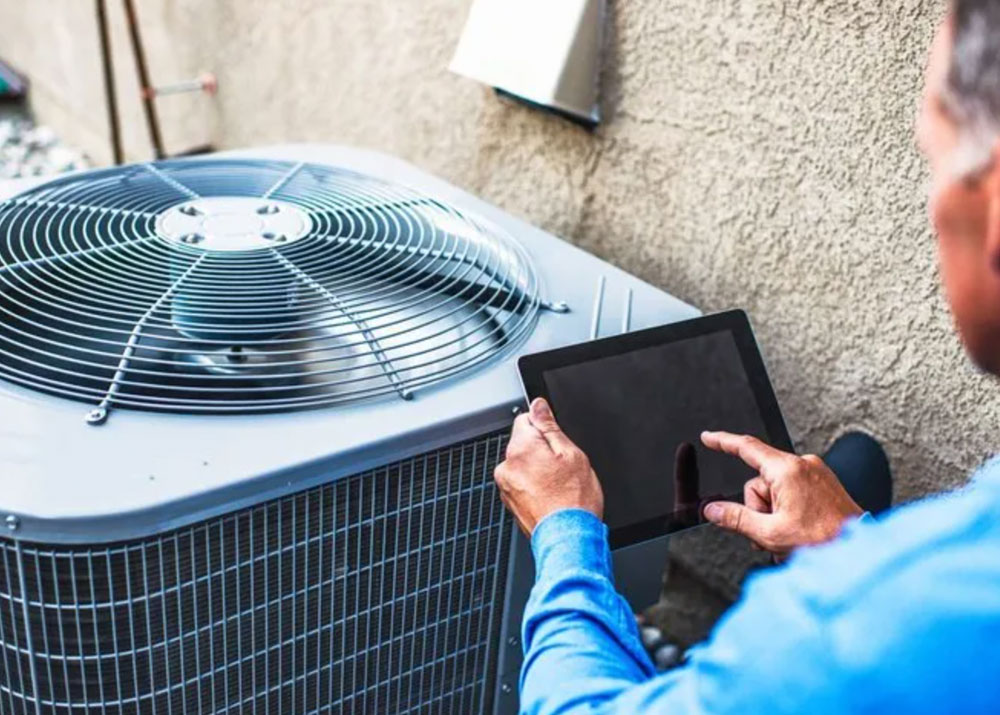 Our Team Of Technicians – Skilled, Experienced and More Than Competent
Our technical team at Absolute Heat & Air will amaze you with our knowledge, care, professionalism, and expertise. We are aware of the impact effective maintenance will have in assisting your unit to last the expected lifespan. Our technical experience has grown with our team over the years, allowing us to have a broad spectrum from which to draw information. There is no obstacle that can prevent us from completing your work with ease.
Maintenance Plans – Affordable and Convenient
Absolute Heat & Air provides a maintenance plans for your convenience. This affordable, convenient approach to maintenance will ensure that you always have an AC that is working efficiently, providing you with cool air every time you turn the dial to on. We take on the responsibility, leaving you free to enjoy the benefits.
Air Conditioner Tune-Up – Mini-Maintenance
The goals of the tune-up are in line with those of the air conditioner maintenance service. The older your air conditioning equipment gets, the more attention it will require to maintain an efficient operation. Waiting for your next air conditioner maintenance service may not be an option if you are trying to prevent unwanted breakdowns and costly repairs. Our team is on hand to provide you with this service. Aging mechanical equipment needs a little more care than new systems and we understand this completely. We attend to the regular maintenance issues and pay careful attention to areas that you are concerned with.
How can we help you?
When you need your air conditioning, heating, or indoor air quality checked our team is happy to help. Contact us today for more information about our company and the services we provide for your HVAC needs.