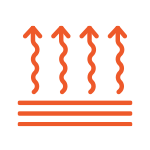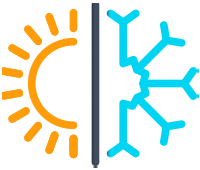 What's the first thing that springs to mind when you think of repairs? I can tell you what enters most of our minds. Dread, despair, irritation, huge amounts of cash, and extended periods without the affected equipment. With Absolute Heat & Air, you don't have to worry about any of these factors when calling for our Heating Repair. We understand the importance of your heating equipment to the quality of your lifestyle and we strive to get the job done as quickly as possible and at an affordable price.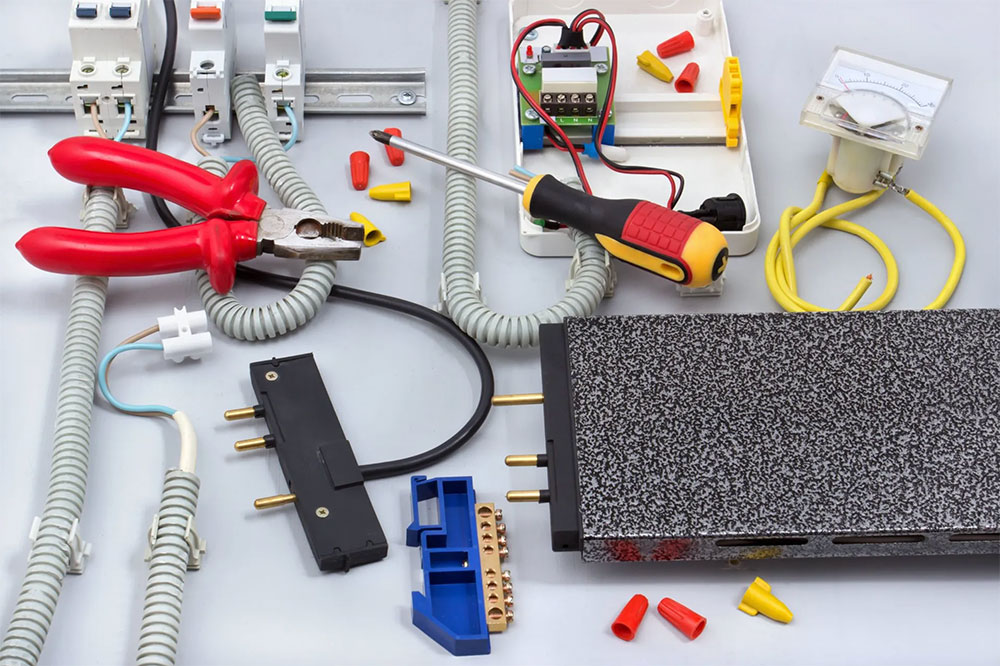 About our Heating Repair Team
The repair team we send out to assist you with your breakdowns is a team comprised of NATE certified technicians with one goal, to get your heating back on track fast. Our staff is carefully selected in line with our work ethics and objectives, ensuring us that you are provided with work we are proud to put our name on. Our technicians are approachable, providing honest evaluations and services that are carried out with integrity. Transparency is the key to our strong, long-lasting relationships with our clients. The workmanship we offer is superior and we guarantee satisfaction on all repairs.
24/7 – Day Or Night
Unfortunately emergencies don't work on a schedule, but we are completely aware of this. In fact, they seem to happen at times that are most inconvenient and where the effects are felt to the maximum. When you heating fails you in the wee hours of the morning or on the eve of the coldest day of the year, our team is standing by to provide you a friendly voice and a welcome hand of assistance. We provide repairs that won't cost you a fortune and we don't compromise on quality. We take pride in our work and take care of our customers.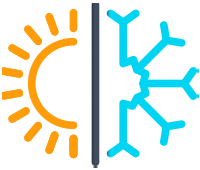 Does your heating seem to be less efficient, providing less warm air, making strange noises, or giving off odors that leave you reeling? Is your utility bill going uphill? If your heating system is nearing the end of its expected lifespan, chances are a Heating Replacement is required. As important as air conditioning may be in combating the intense heat, heating is equally important in preventing the effects of the winter months.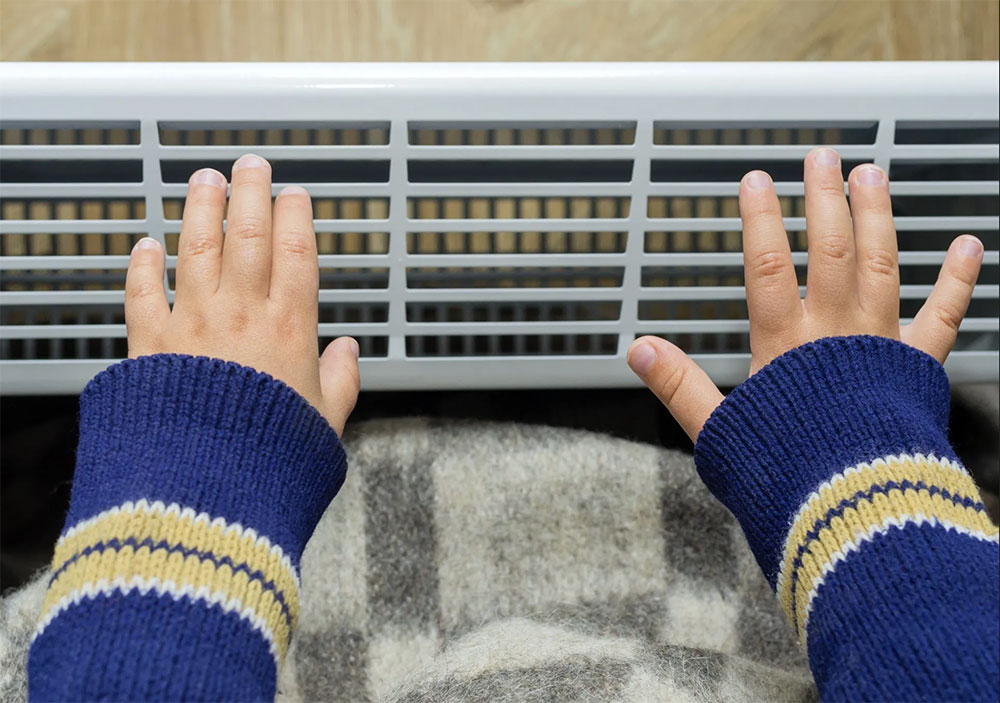 Our Team – Evaluation and Honest Advice
Our team at Absolute Heat & Air are adept at undertaking evaluations of your equipment. If you are experiencing any issues with your aging equipment, call us to investigate the problem and provide reasonable solutions. If your equipment is outdated, a replacement is usually the step needed. Our team will thoroughly investigate, evaluate, and provide you with feedback on their findings then offering steps to remedy the situation. If a repair will do the trick, we'll recommend it, if not, we will opt for the replacement. Our aim is to save you money in the long-term.
Our technical team is attentive to the needs of our customers. We carry a wealth of experience. There is nothing that can get in the way of our team completing your heating installation without a hitch. Our technicians stay up to date on the latest trends in the market as well as the advancement in techniques and equipment. We ensure you that you get only the most modern solutions to your heating needs. Our team takes care of everything from start to finish. You are always left satisfied with the warm feeling we leave circulating your home.
Equipment – Performance Tested
We are more than capable of completing an installation of any make and model of equipment. Our installations are carried out using quality material that is guaranteed to last the duration of the lifespan of your equipment. Our workmanship is faultless. We provide you with the warm breeze you need to fight off the winter chill. We leave you with nothing less than the best there is to offer. There is nothing more rewarding than seeing the satisfied and comfortable look on the faces of our customers.
Replacement – Equipment and Cost
When a replacement becomes necessary, we can offer you a reasonable and affordable solution while still providing modern, energy-efficient equipment. We carry out replacements of all makes and models. Whatever we decide on, rest assured that the highest quality results are always on the cards. The cost of a replacement, although not cheap, is far less than that of a new installation. The evaluation process is imperative in deciding whether or not the ducting is still in working order, or repairable. We offer honest, reliable advice designed to save you money in the long-term.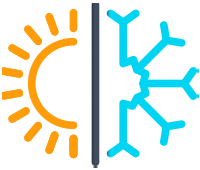 Maintenance on your heating system is non-negotiable if you want to continue to experience what your heating system is designed to provide. There are many reasons why your heating may require additional care and attention. You need to take note of the warning signs that your equipment might need some extra assistance: Excessive use and an aging system, extended periods of inactivity, these are all valid reasons to consider a heating tune up or heating maintenance.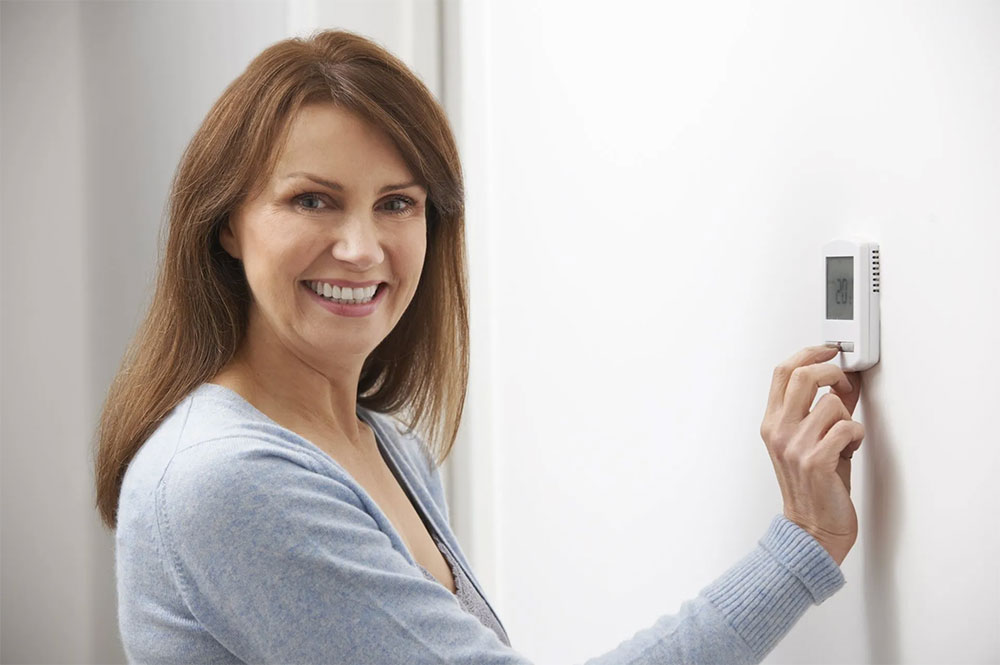 The Company – Reputable and Reliable
We have been in business for over 10 years, providing quality service at an affordable price. Absolute Heat & Air is a fully licensed company offering your peace of mind. We have passed the necessary requirements and have the hours of experience under our belts. We've grown into a formidable adversary in the industry, proving our worth to our customers.
Ensure Your Heater's Smooth Operation
Switching your heating on after such an extended period of inactivity could cause breakdown of the equipment. A tune up will ensure that parts are lubricated and all in working order before you fire the system up. A heating tune-up is similar in nature to maintenance, where all the necessary parts of the equipment are checked for flaws or faults. The heating technicians will also take into account any of your voiced concerns.
Our technicians treat every maintenance and tune-up with the same care and respect. We understand the value of your equipment to your lifestyle and comfort. We strive to keep you warm throughout the winter months. Take care of the system that takes care of you.
Maintenance & Tune-ups – Why Their Necessary
Your heating system is mechanical in nature. With the presence of moving components within the unit, wear and tear is definitely not avoidable. Keeping your system well lubricated and keeping degradation of moving parts under control, is the only way to prevent the event of a breakdown and the need for a heating repair. Our team takes pride and care in every maintenance procedure we carry out. We are honest and forthcoming about the work completed and our findings. Our systematic maintenance service ensures that your system is thoroughly checked over for anything that may become a problem in the future.
Just as regular maintenance is imperative to the function of your heating, there are many reasons why a tune-up may become necessary. The cold winter months warrant the use of your heating system all the time to maintain a comfortable living environment. Excessive use will put extra strain on the equipment, causing wear and tear at an accelerated rate. As parts become old, they become brittle, this can result in unexpected breakdowns if additional attention is not paid the system.
How can we help you?
When you need your air conditioning, heating, or indoor air quality checked our team is happy to help. Contact us today for more information about our company and the services we provide for your HVAC needs.